Improve efficiency and streamline delivery of public housing administration, from a powerful secure platform.​
One Platform Offering Powerful Applications Solving Complex Problems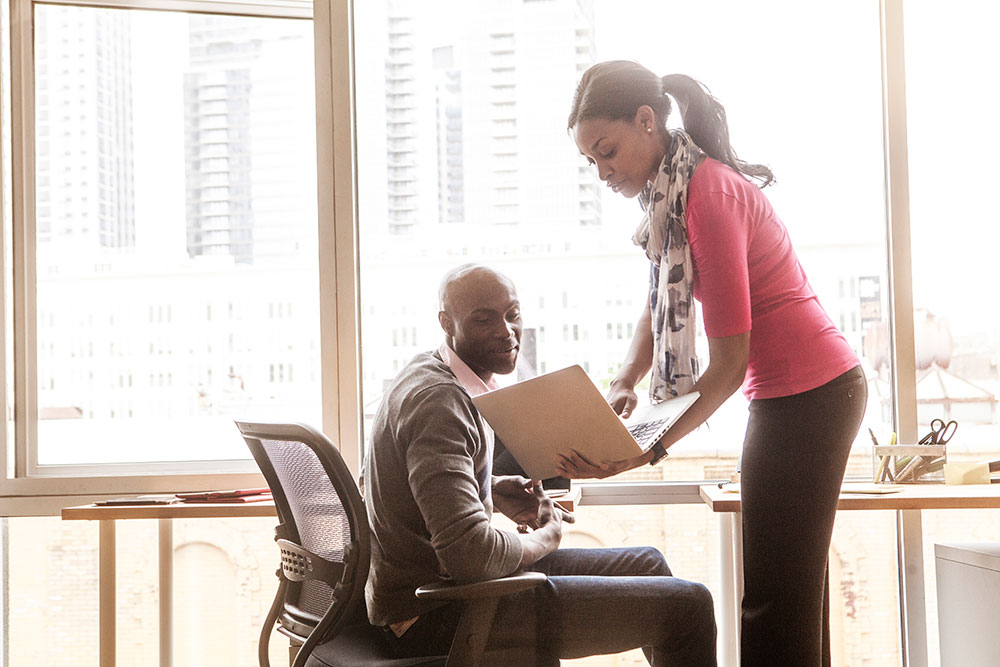 Application Management to Eligibility Determination, Lease Up, and Continued Occupancy
Public Housing Services Delivery Simplified
ReFrame Assist brings together significant experience in the US Public Sector with expertise in digital transformation to deliver solutions that simplify the process of delivering public housing solutions.​
ReFrame Assist combines state-of-the-art cloud architecture to deliver a modular set of solutions addressing the entire range of activities in the area of managing public housing administration, allocation, and services.
Highly Configurable, End-to-End Solution for Public Housing, Housing Choice Voucher, MTW, RAD, Local Non-Traditional, LIHTC and NSPIRE programs​.
Captures pre-applicants applicants, tenants, owners, and unit details, including income, assets, and deductions. 
Configurable rent calculations incorporating program codes for federal, state, and local programs, Family Self-Sufficiency escrow and interest calculations.
Auto-generated based correspondence, with email and SMS options and configurable batch actions.
Electronic record management that includes scanned, uploaded, and generated documents.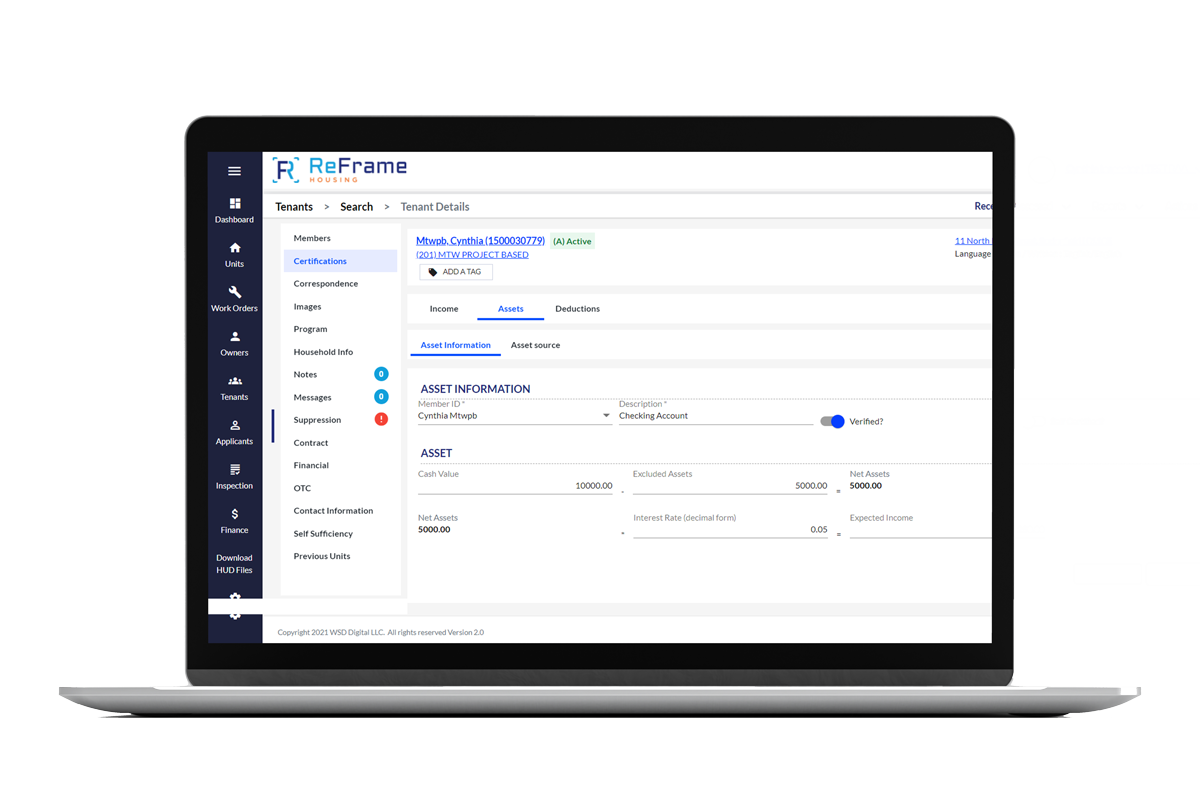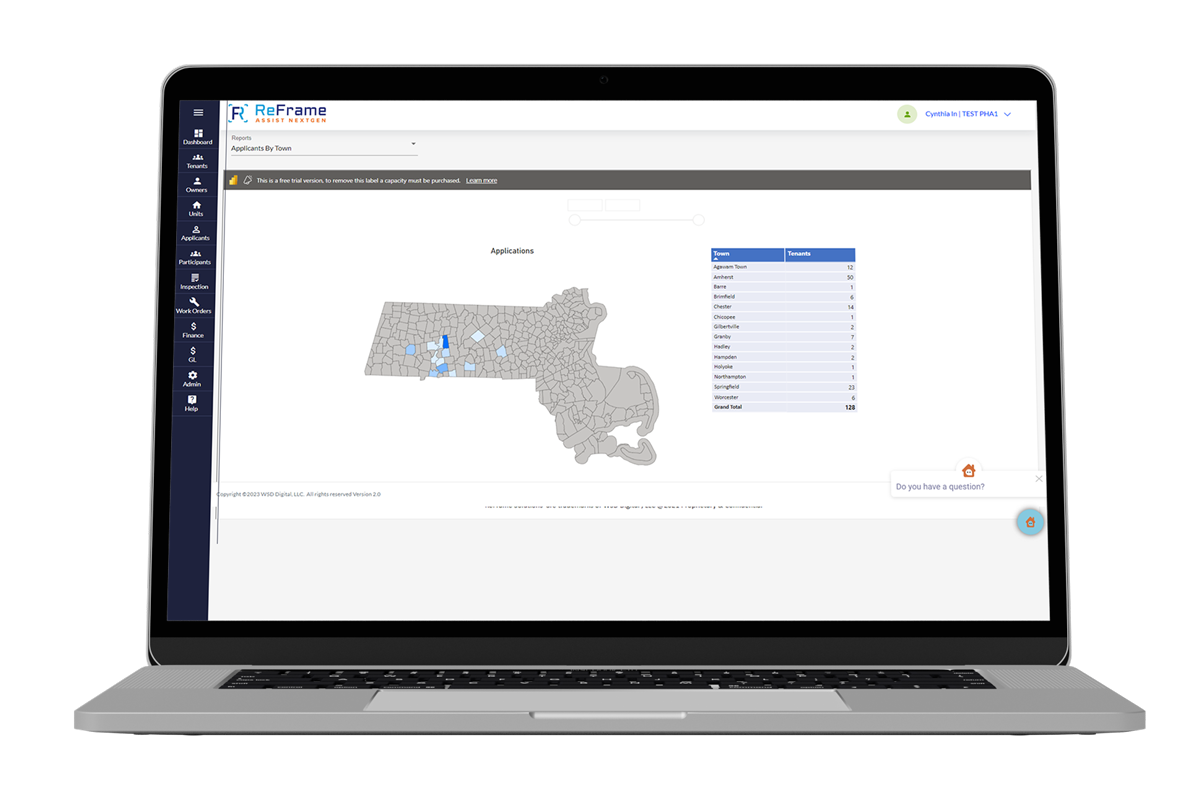 Housing Stabilization Module - Enabling an Inclusive Society
Comprehensive participant management platform that is designed to offer non-profit community organizations the ability to track participant and landlord information.​
​Manage program participation, including eligibility determination using configurable worksheets, and track participants by income levels.​
​Payment Processing, including Direct Deposit, 1099 Management and Financial Reporting.​
​Simplified document management and correspondence.​
​

Owner Portal Solution – Enhanced Self-Service & Transparency
Secure, cloud based Owner portal allows owners and landlords to create credentials, view payment history, view inspection history, and update their information.
Login screen can be configured to reflect the PHA's name and logo and to display important information and messages.
Allows for secure messaging between housing specialists and owners along with a review of correspondence and document history.
​​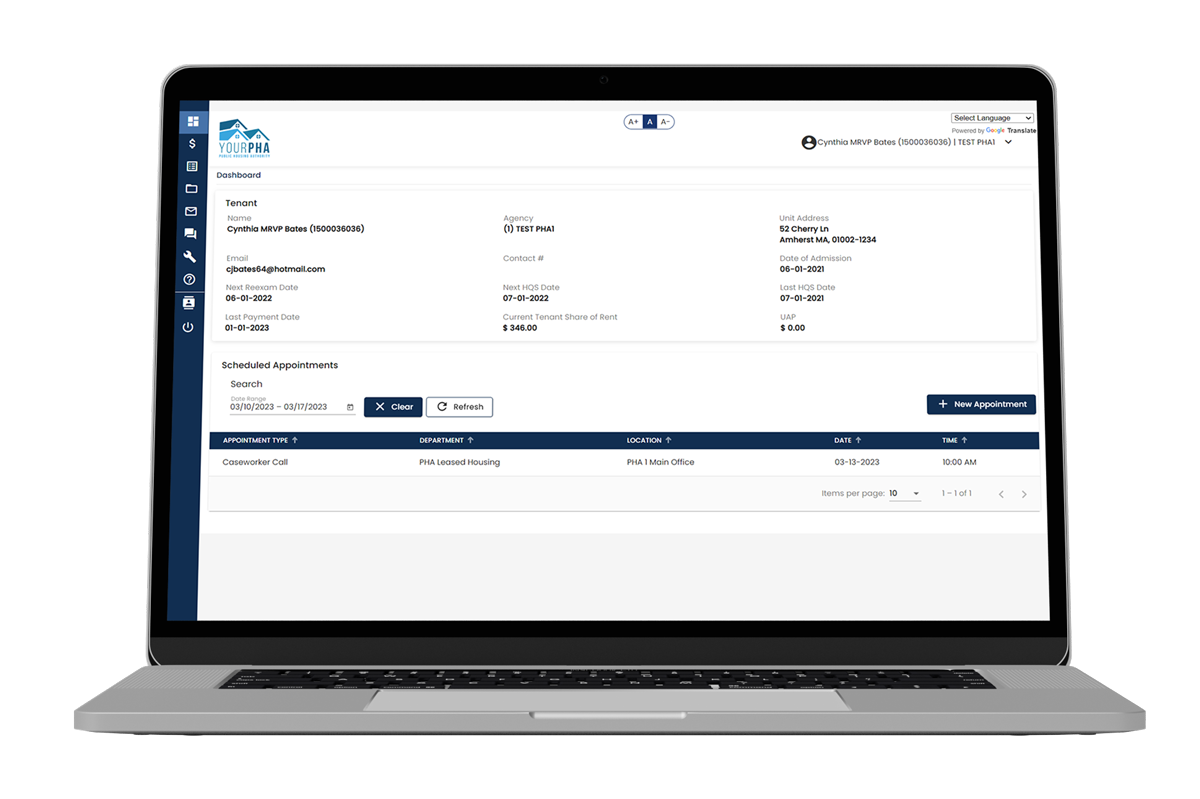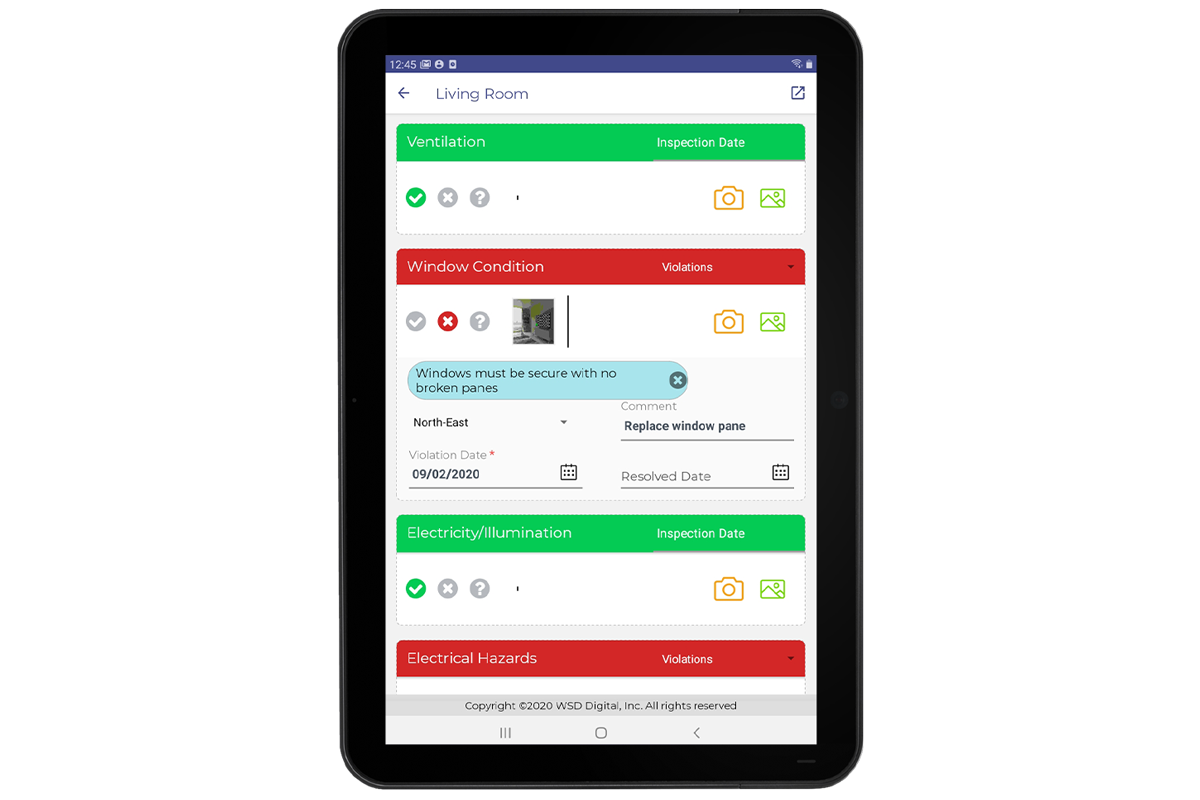 Tablet-Based Modules for Inspections and On-the Go Reports
SaaS solution for mobile inspections for the low-income housing industry built on React-native technology with a single code base for Android and Apple devices.
Configurable inspection checklist templates.
Integrates with any Public Housing and HCV tenant management application through Mobile Inspection API.
Dashboard displays the inspector's daily scheduled inspections.
Auto-syncs with the ReFrame Inspection Admin application.
Manage Waiting Lists Transparently
Customize your home page with your logo and pictures.
Configure your newsfeeds to communicate updates to potential pre-applicants and applicants.
Complete Back Office waitlist management including batch actions for waitlist selection.
Easy to use interface for monitoring the application process between the housing agency and applicants.
Regional Waiting Lists
With ReFrame, PHAs can expand their outreach to a more diverse applicant pool, collaborate with other agencies to share knowledge and best practices, and automate the waiting list process, resulting in increased efficiency and reduced expenses.
Our Regional Waiting List is a state-of-the-art ADA-compliant solution that uses modern technology to create an efficient and effective plafoorm for low housing applicants. It leverages economies of scale to help PHAs cut costs and provide a superior user experience to applicants. The sys- tem also enhances each PHA's visibility in the applicant pool, allowing them to assist the most vulnerable population.
Features
100% SaaS Web Based Solution

Hosted in Azure Cloud

Secure data encryption

Responsive User Interface designed for your smartphones

Configurability-By-Design

Complete Document Management/Electronic Record

Configurable Correspondence including Email and SMS text integrations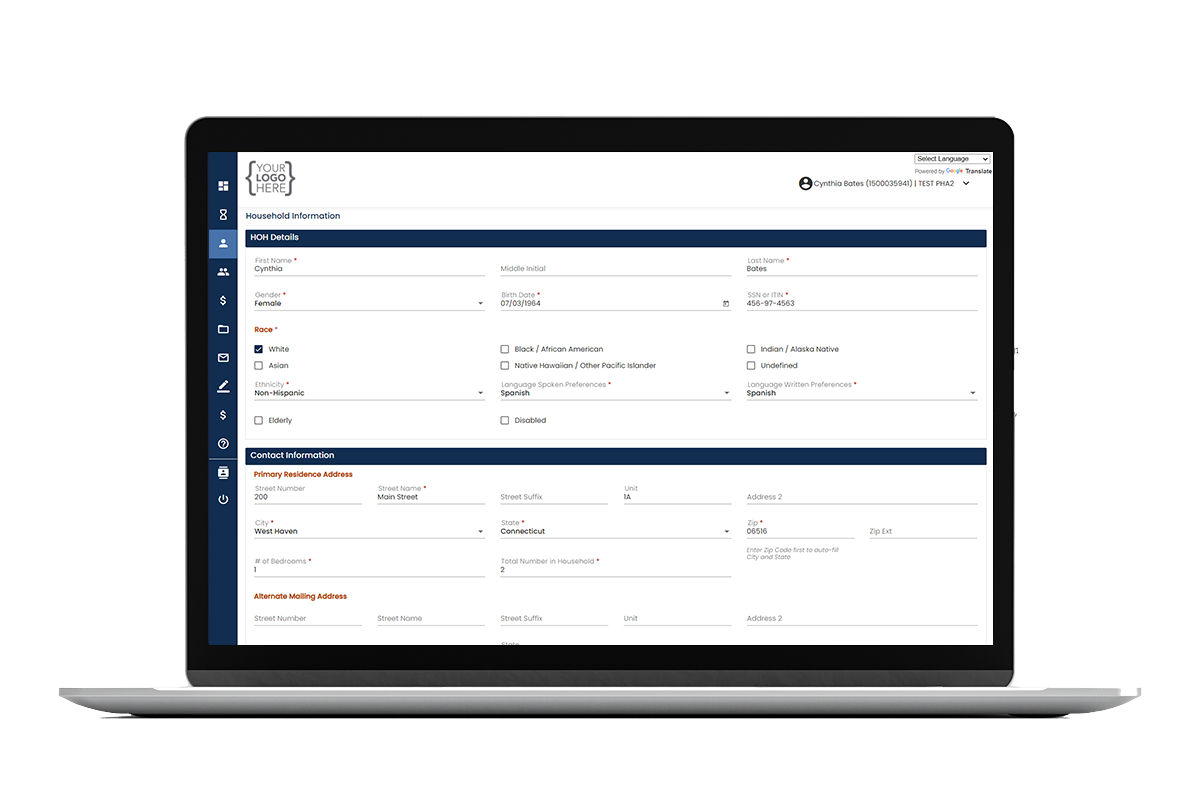 Alden: The ChatBot to elevate Customer Engagement
Seamless integration across all the assist services
Handle huge volumes of customer queries without reducing the lead conversion rate
ChatBotprovides real time human like interactions and increases customer satisfaction
A Completely configurable knowledge base for different use cases
Provide 24*7 real time customer support with lower customer service costs
Easy API integration with third-party applications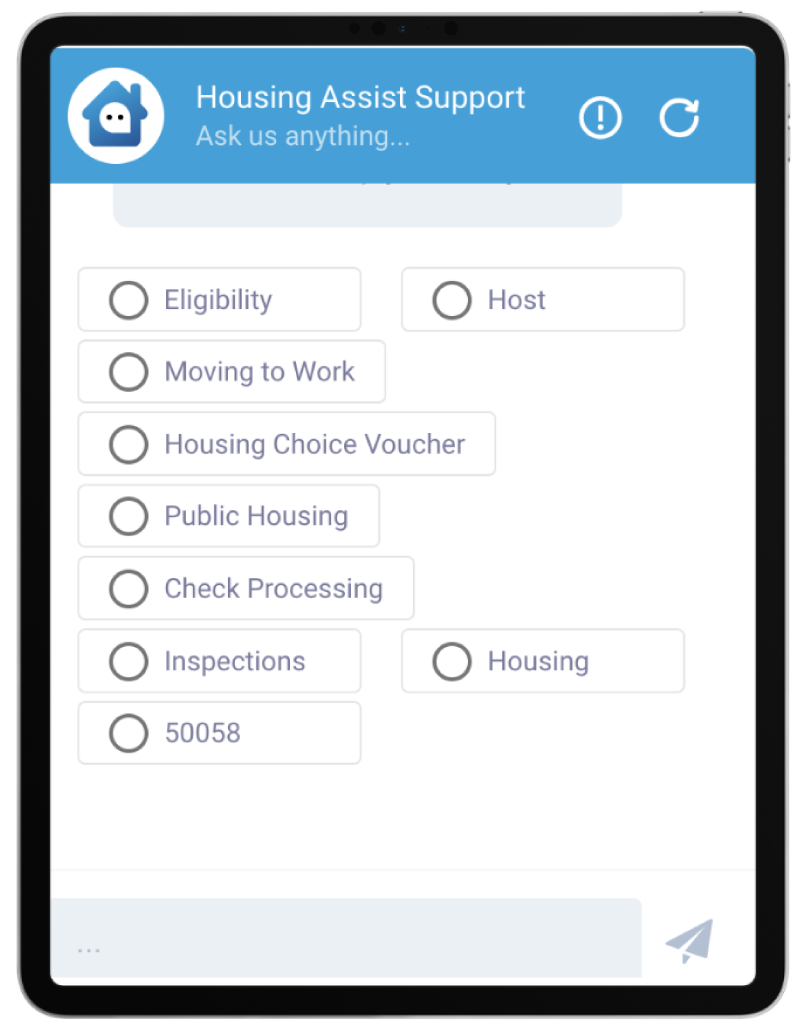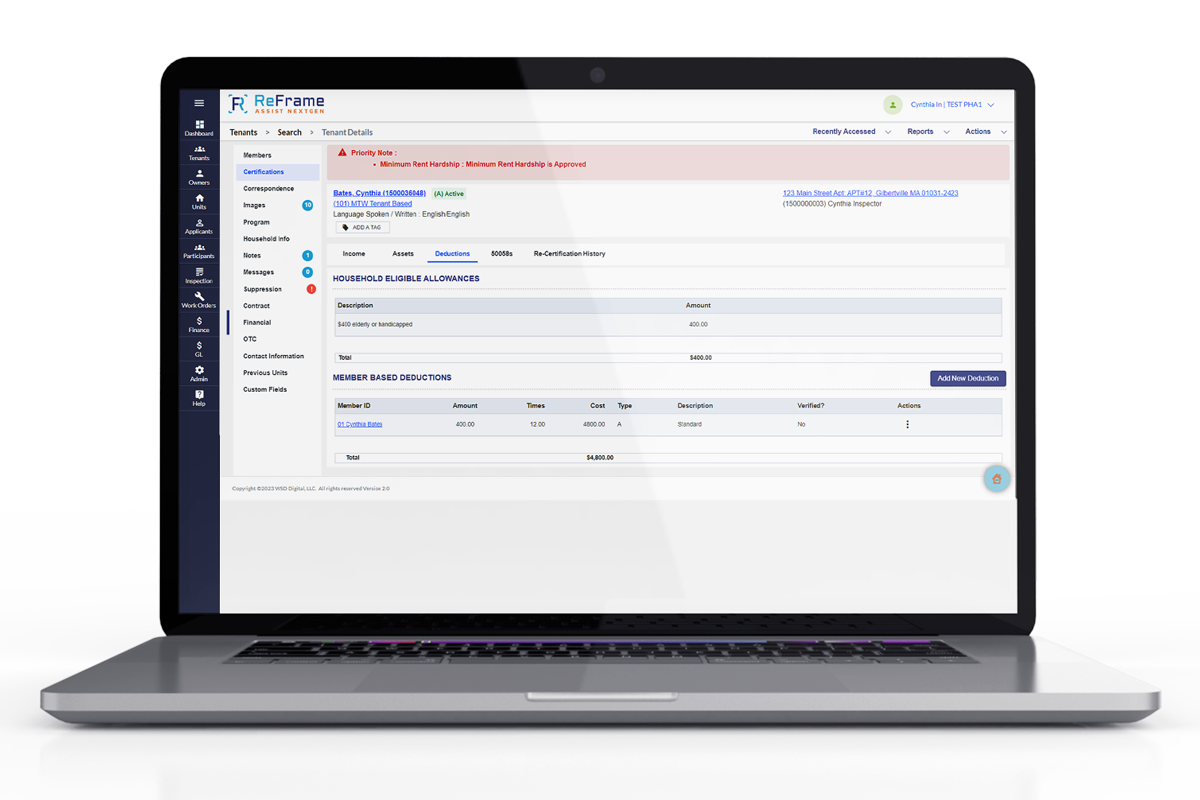 Transform MTW Operations with ReFrame Assist
Our Software suite is configured for the original 39 and new cohort MTW agencies.
Supports all MTW, Safe Harbor, Agency-Specific, and Cohort-Specific waivers.
Has the ability to perform various rent calculations based on rent reform.
Provides statutory compliance reporting.
Can deliver customized reports for the Annual Report and cohort-specific evaluations.
We offer tailored, in-house end-to-end MTW consulting services from experienced professionals.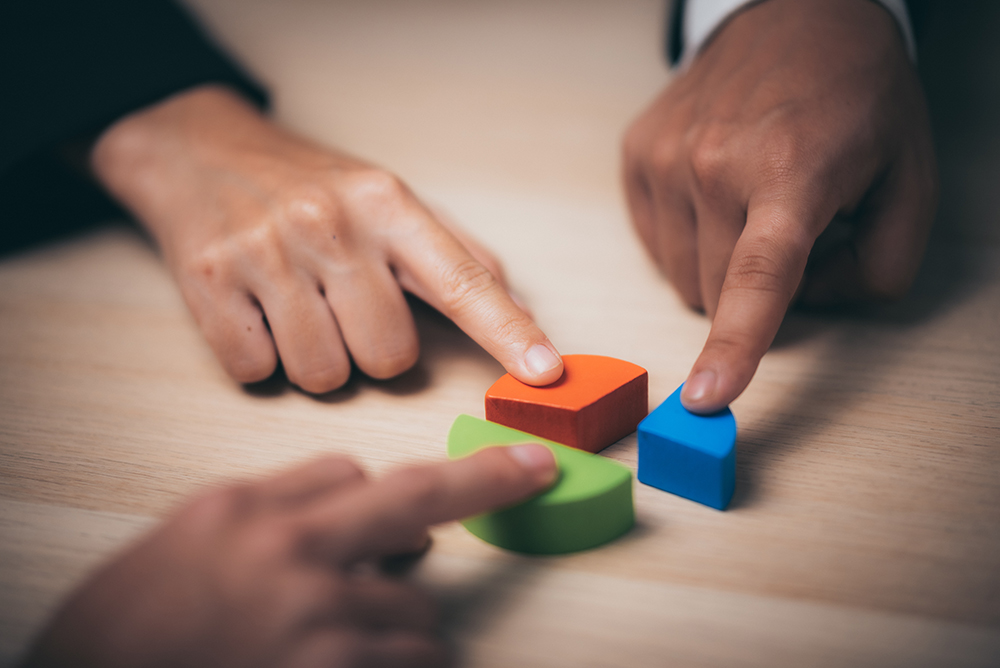 Want to drive effective customer relationship?