ReFrame Engage
Advanced Conversational Intelligence for an Unparalleled Customer Experience
Empowered, Engaged Conversations​
Context-aware solutions toprovide the best customer experiencewithin a single powerful platform.​​
TRANSFORMING YOUR CUSTOMER JOURNEYS​
DRIVING EFFECTIVE CUSTOMER RELATIONSHIPS ​
Engage is a platform that enables one-stop context-aware communication and collaboration for any industry looking to improve and streamline their customer interactions for any business services, while driving great customer experiences. The solution empowers employees to deliver effectively from anywhere, anytime using any mobile device.​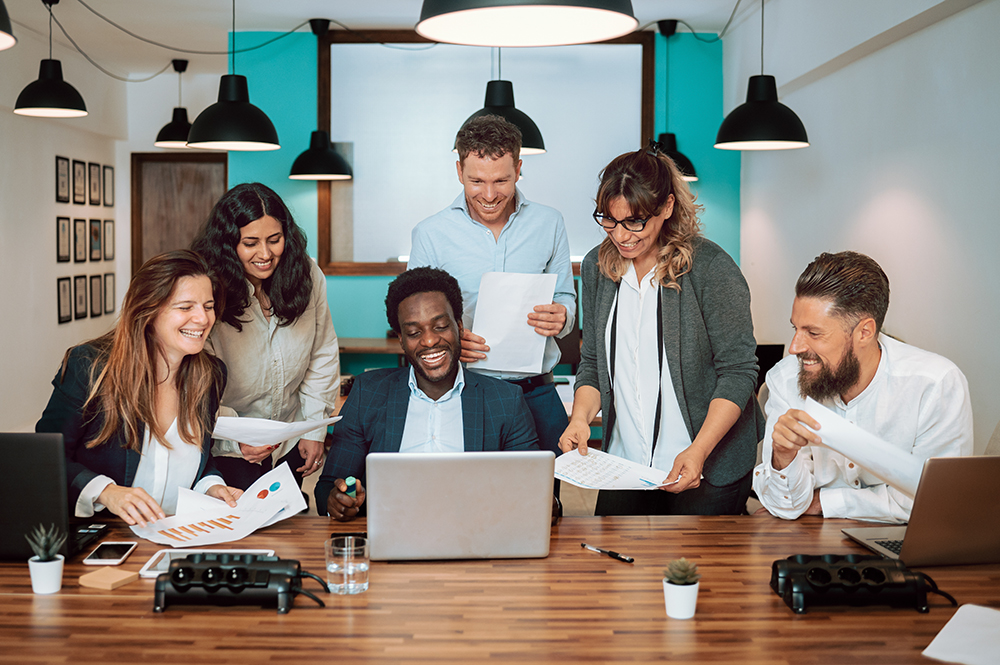 The Unique Solution that Works for Your Business
BOT Assisted Configuration​
Includes a requirement assessment questionnaire that identifies your unique needs.​
​
Features a BOT that will guide you to make the right choices for your business.​
​
Configure staff, departments, divisions and locations, and create appointment time-slot. ​
​
Create service time-slots at the level of any entity (staff / dept / location) with intervals suited for your business or service.​
​
Customize look and feel, branding and communication templates.​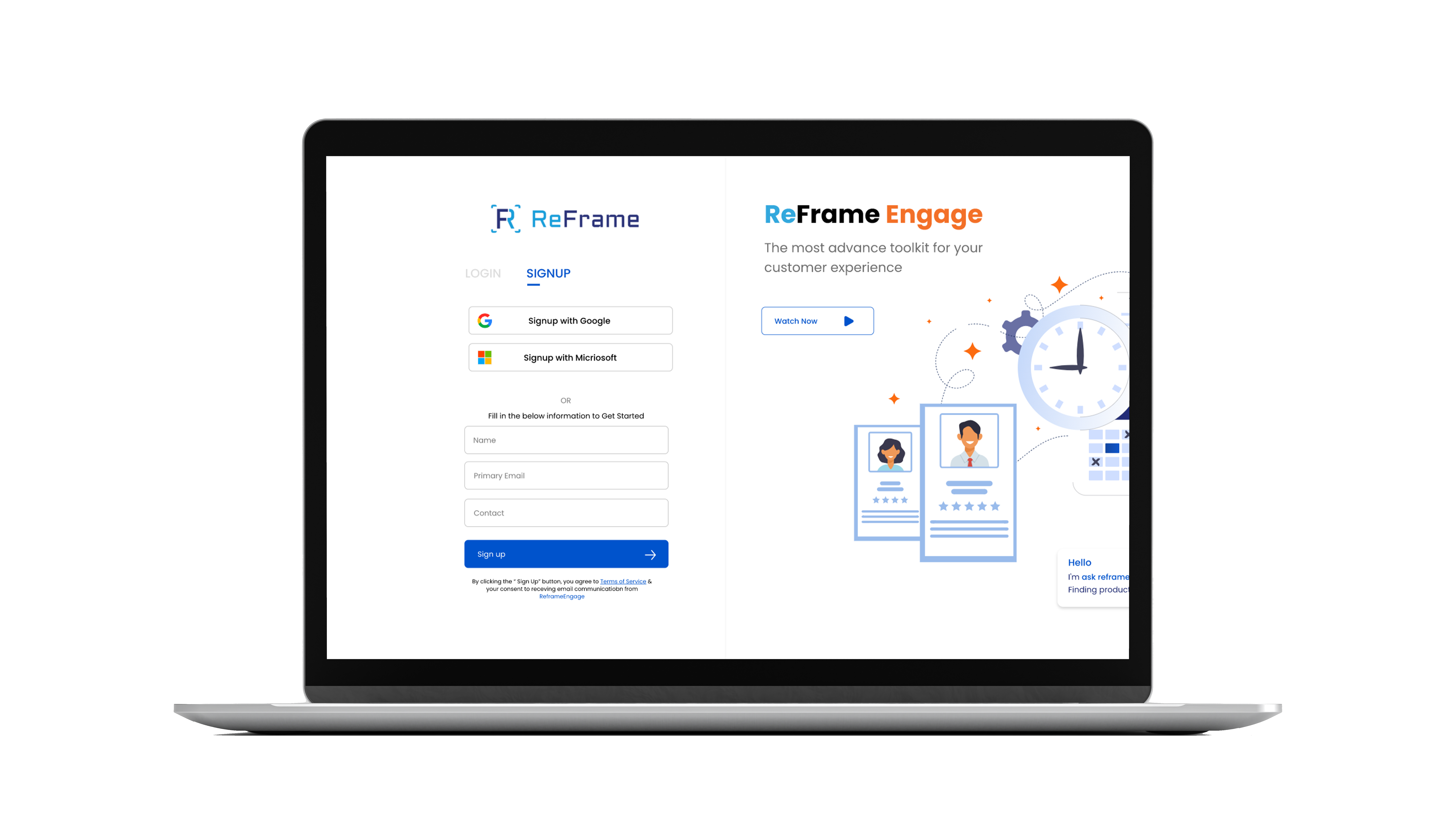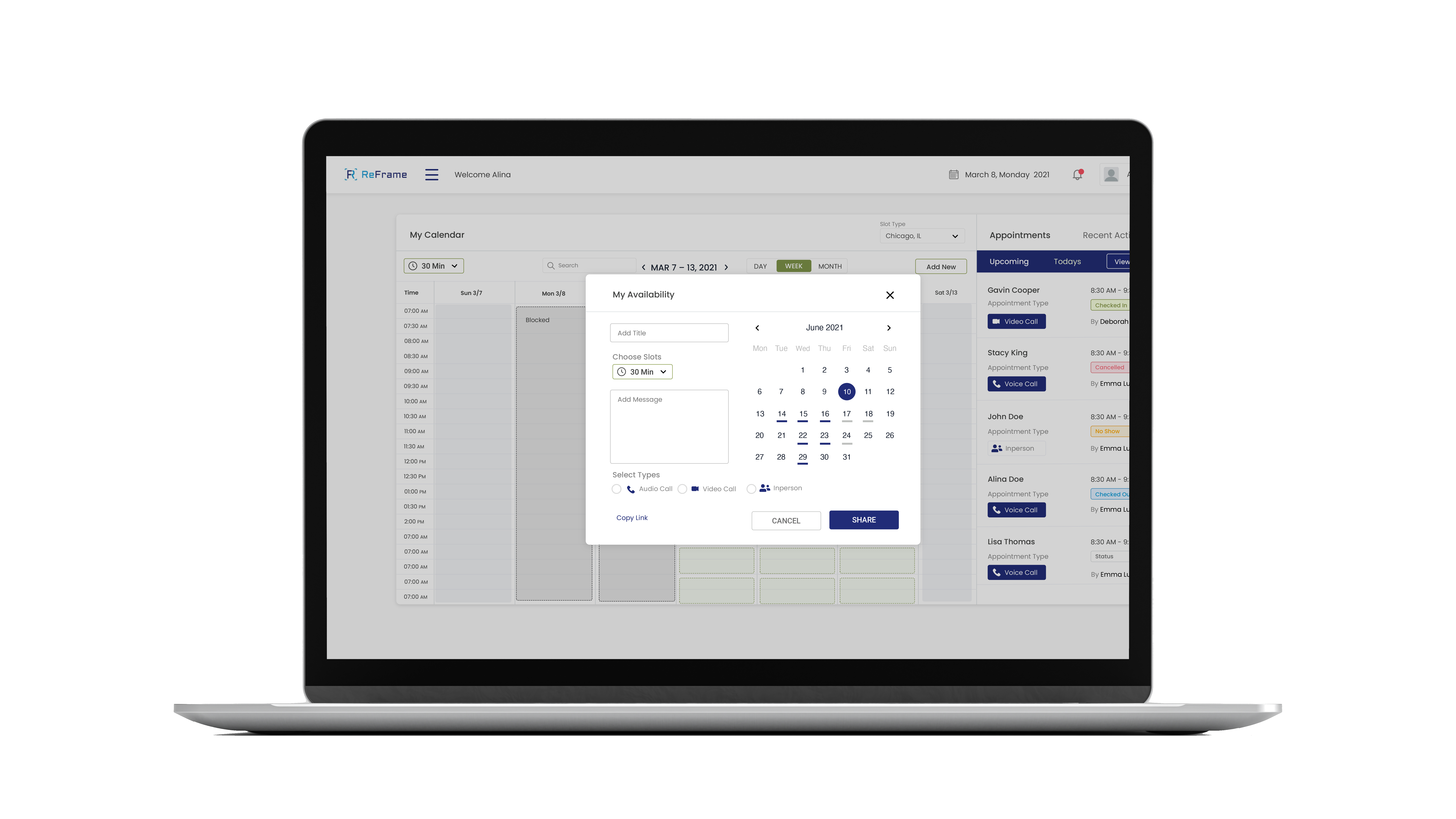 Availability and Utilization Management Simplified. Result? Satisfied Customers!
Advanced Calendar & Dashboard​
No more double booking - Integrate all calendars such as Outlook, Google, O365.​
​
Get a single, dashboard view of all your engagements, across multiple calendar applications.​
​
Configure your availability and meeting preferences, frequencies for recurring events or typical one-to-one interactions.​
​
Make it easy for customers to schedule meetings with you - preset meeting modes and personalized links. ​
​
Integrate tasks into the view to get an end-to-end view of availability, across staff and departments / locations.​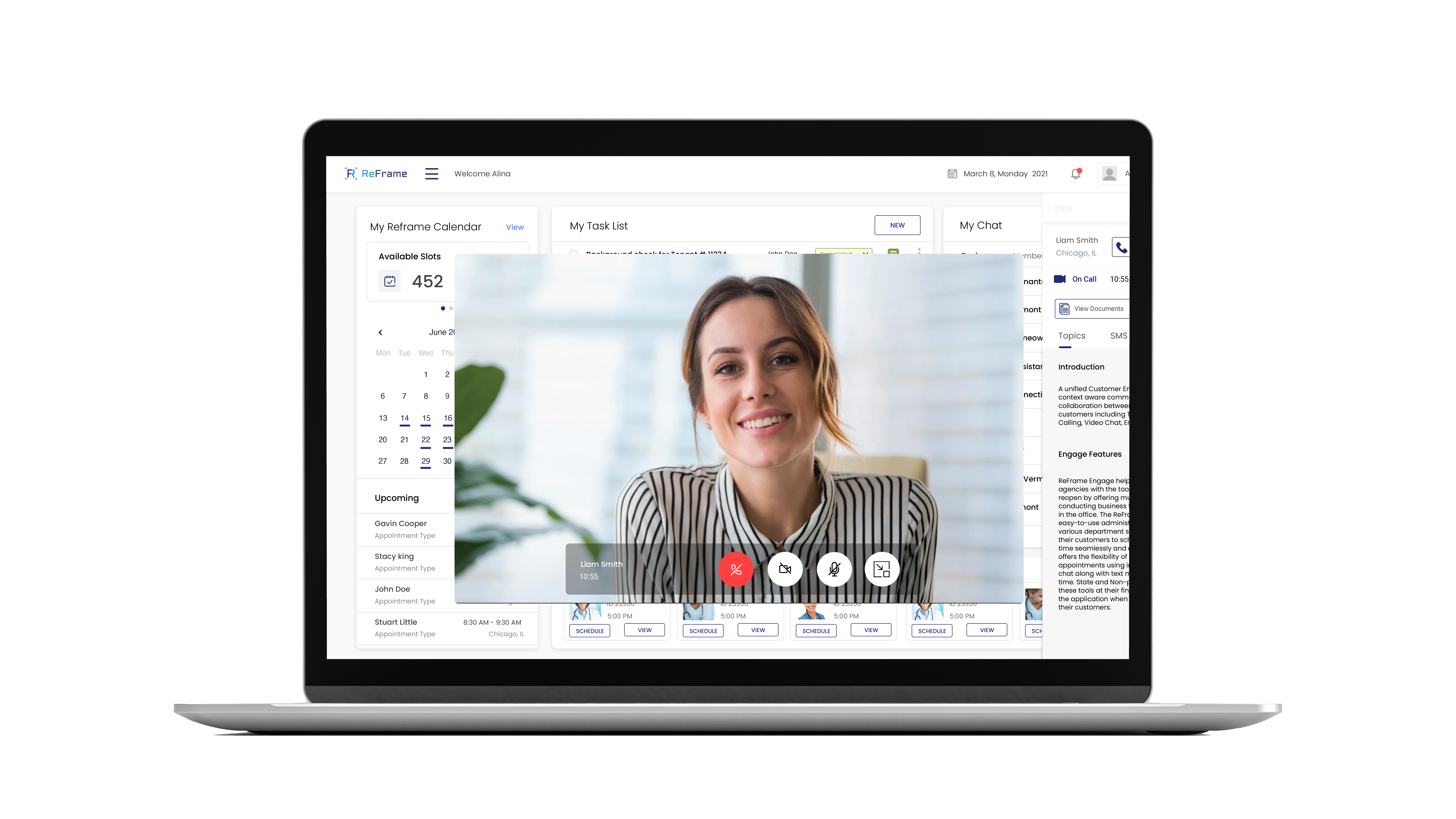 Connect to Customers - Anytime, Anywhere, Anyhow ​
Universal Communications as a Service​
Connect all communication channels like text, audio, or video – the ability to connect with customers in their preferred mode – integrated with calendar for event logging and audits.​
​
Push automatic alerts and messages via SMS and WhatsApp.​
 ​
Access a wide range of communication services from a single platform.​
​
Leverage APIs to connect with your preferred UCaaS service provider.​
​
Replace capex with opex – pay for what you need – and remove the overheads of setting up and maintaining communications infrastructure.​
Leverage the Power of Social Apps ​
Multi-channel Integration​
Channels, Community and Groups are standard features allowing multi-channel communication.​
​
Create groups for inter-staff communication on topics to foster collaborative problem solving.​
​
​
Build Relationships Through Context Aware Engagement​
CRM-LITE​
Configurable administrative control, built-in, do-it-yourself tools and resources, combined with state-of-the-art, enterprise-grade security.​
​
Build forms to assist customers with simple, easy to use templates, and capture the right information for empowered, engaged conversations.​
​
Provide your staff the benefit of customer context, by way of intuitive form / document capture and retrieval facility.​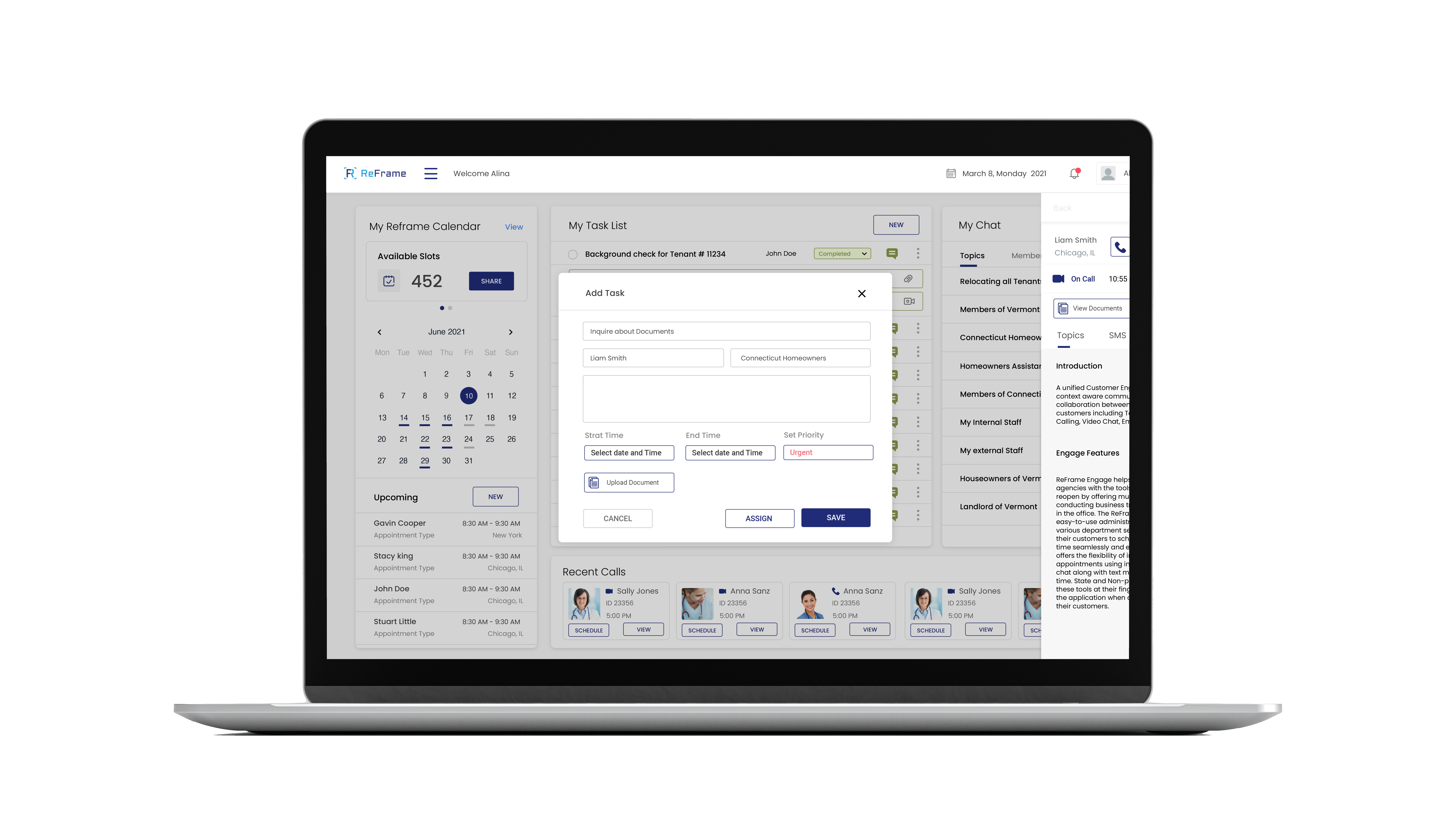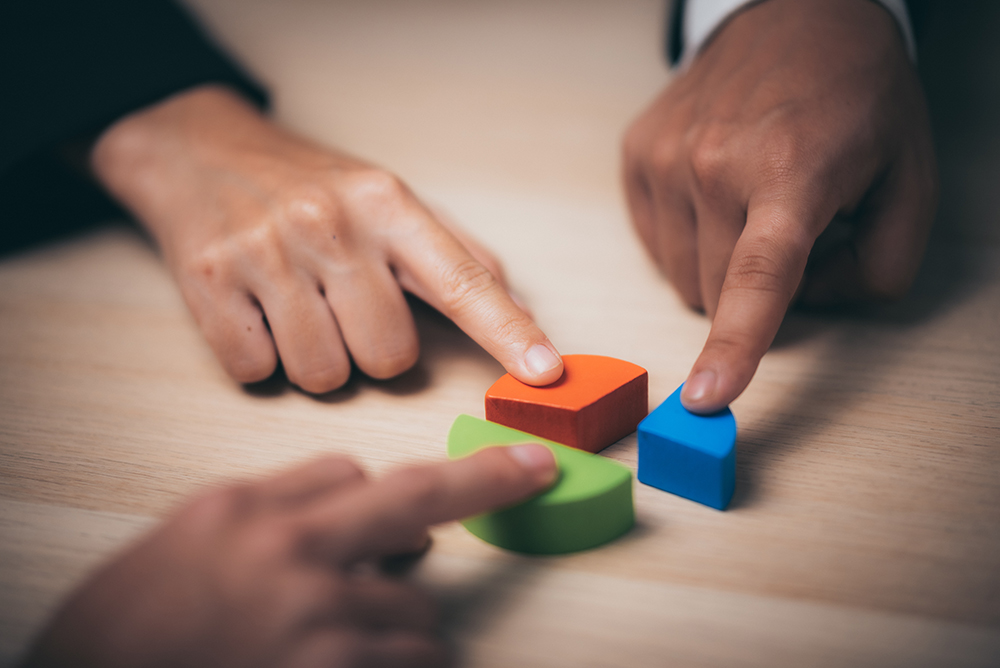 Want to drive effective ​ customer relationship?​​