ReFrame Engage Check-in
Real-time School & Parent Engagement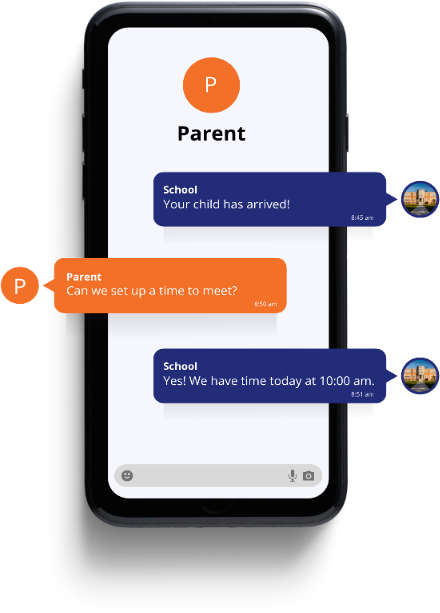 An innovative solution that enables real-time SMS text notifications to improve student attendance and increase parent engagement.
IN JUST 4 STEPS, INSTALL
REFRAME ENGAGE CHECK-IN
FEATURES OF
REFRAME ENGAGE CHECK-IN
As many as one in six students in the United States misses enough school to be considered chronically absent, according to the US Department of Education. Approximately 800 school districts reported more than 30 percent of their students missed at least three weeks of school. In 2018, Every state had schools that reported 10 percent or more of students as chronically absent.
The Reframe Engage Check-in solution helps schools monitor and manage their student's arrival more efficiently while providing real-time custom SMS Text Notifications to parents and guardians. Each student's attendance record is accessible, with parent contact information that can be updated at any time. The system also provides broadcast text messaging capabilities for other types of school notifications such as parent-teacher conferences, delays, closings, or for any other communication which needs to be sent effectively and efficiently.
​
ReFrame Engage Check-in is changing the way schools quickly and easily communicate with student parents and guardians. Our powerful platform can capture results and use this data for other relevant systems or be the standard check-in process for the school and its students. The possibilities are endless.